Caesarstone surfaces are beautifully crafted with design flexibility in mind. They allow for the finer details, like the precision of the surface edge, which can be critical for design success.
Surface edges can be custom-designed by your stonemason to create a variety of styles and thicknesses. Professional stonemasons will typically finish 20mm worktop edges with a minimum 2mm profile. To protect and prolong the life and performance of your Caesarstone quartz surface, we recommend a rounded edge finish with the minimum radius of 3 – 4mm. The minimum radius for edge profiles both reduces the risk of chipping and increases the safety of the surface edges for your space.
This diagram shows a number of different edge finishes available to suit a vast array of kitchen styles: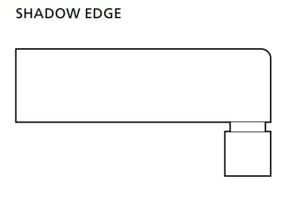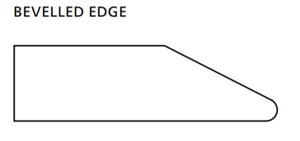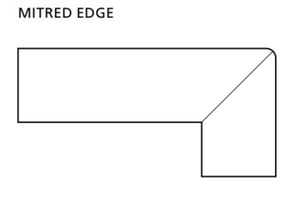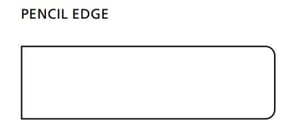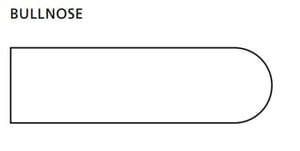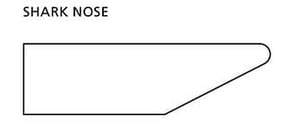 Caesarstone surfaces can be fabricated into a number of beautiful details that provide both practical as well as aesthetic benefits. Make an even grander statement with a flowing waterfall end, giving a clean look and an impressive finish. You could also consider creating a feature wall by utilising a full-height splashback rather than a traditional upstand. Whether with a matching or contrasting surface to your main worktops, a splashback will add an element of luxuriousness, whilst cohesively tying together the overall scheme.